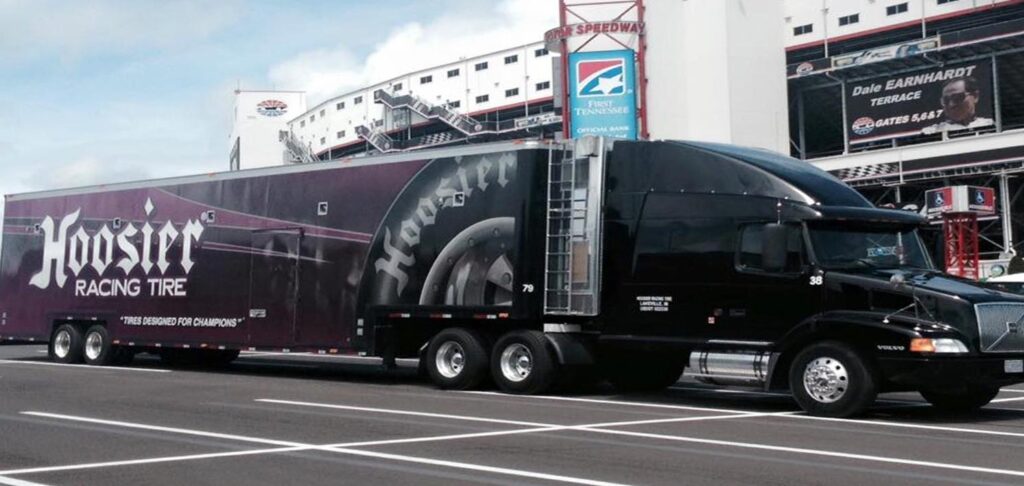 For sponsorship consideration, please contact your local distributor, including your race resume, accomplishments, and schedule. To find a distributor near you, please visit our distributor's page.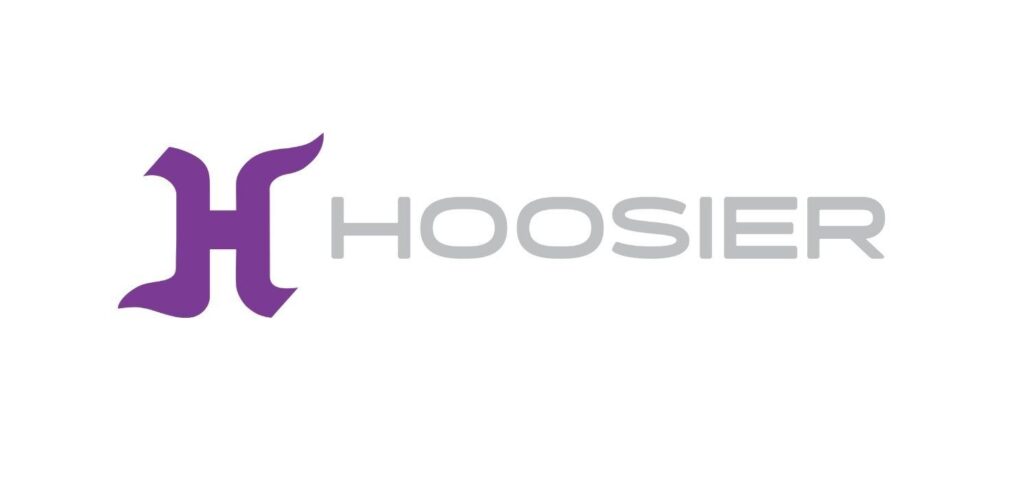 The correct decal colour selection based on your vehicle colour is essential! Please see the Decal colour options PDF below for recommendations for decal colour selection.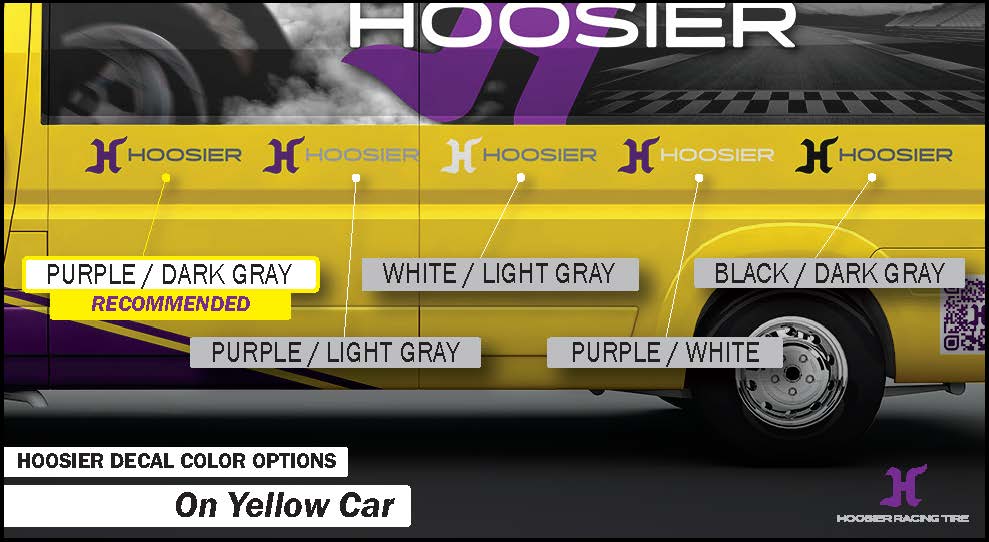 To request Hoosier Racing Tire decals, please send your colour request to this email along with the below information:
-Division of racing you participate in.
-Types of events you compete in.
-Mailing address.
-Decal colours (include your choice from the below options).